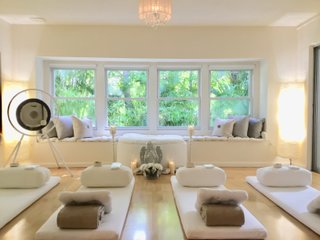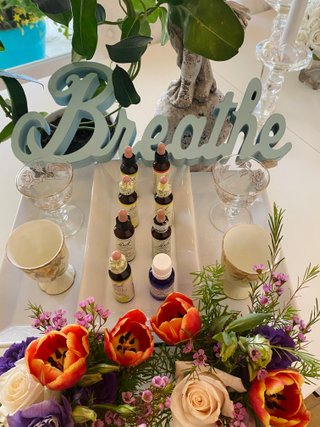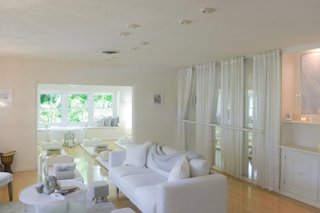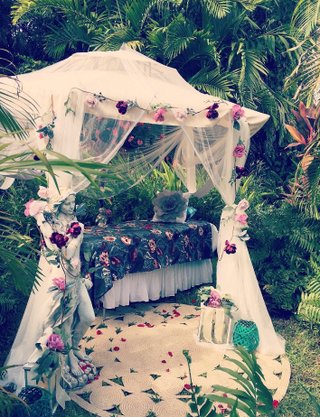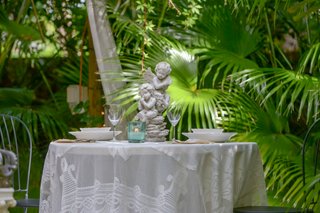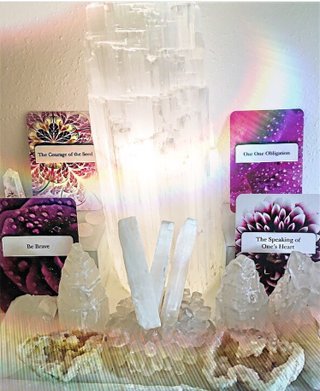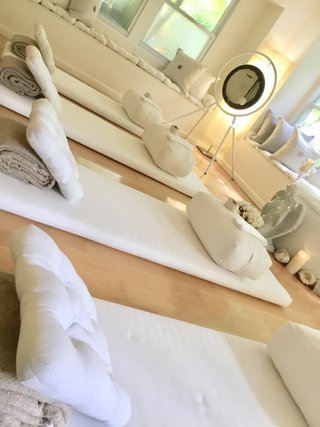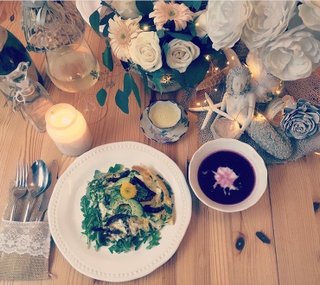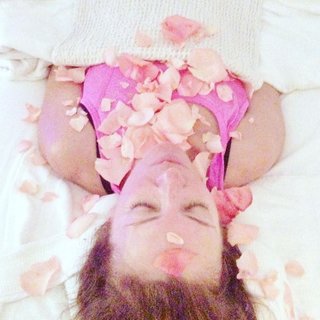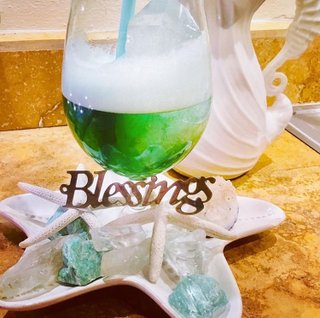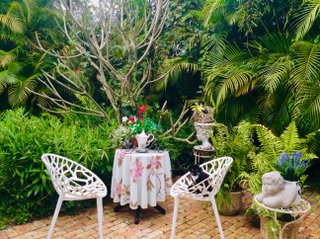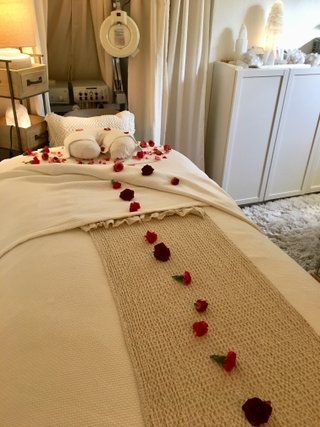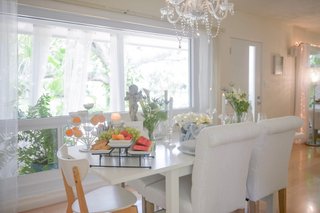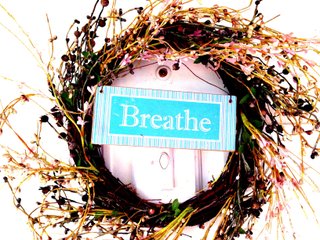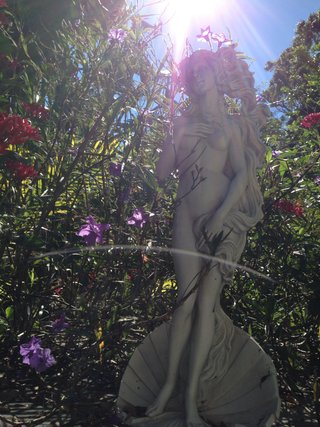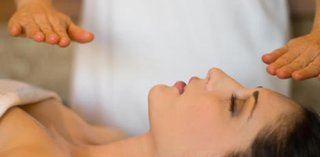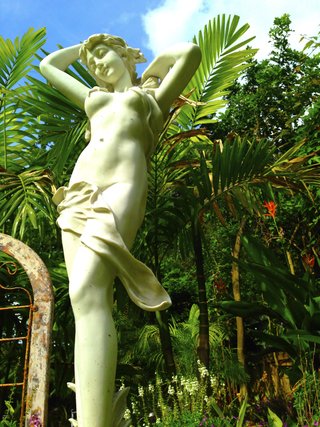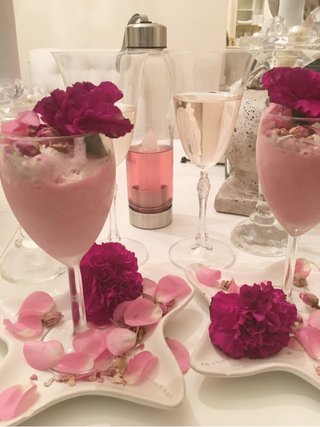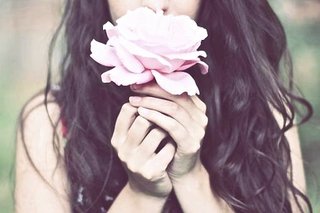 Designed For:
1. GUIDED Individual Healing Retreats for 1
Welcoming Individuals who may be in life transition, are at a junction of decision, or just need space to reconnect back to self-love practices to nurture what matters most. Concentrated, Guided Self-Discovery Retreats are designed for healing and recalibration.
2. GUIDED Healing Retreats for 2
This option is availble if you rent out both rooms & divide the time up with a loved one. You will receive 2 transformational group sessions & 1-2 individual sessions. More time for group dinners & connecting with loved ones.
3. Single Services & Self-Love
Mini-Retreat Packages for 1
Come for day visit by choosing a single service or a mini retreat package. Gift Certificates available to offer a loved one an exclusive Self-Love nurturing experience.
4. GUIDED Private Group Mini Retreats
Welcoming Corporate Stress Management or Self Love 3.5 hour experiences. Includes a Group Intention Setting session, a Group Healing Yoga Therapy or Stress Management session, appetizers, calming teas, custom affirmation & candles, and a custom floral bouquet for each participant.
5. 1-3 Month Wellness Residencies
Assiting Women transition and solidify into their new life path.
Premeium Retreats, Independent Rentals, & Conscious Collaboration 3 Tier Program.
What:
Give the Gift of Self-Love to You or a Loved One!This very special nurturing experience allows you to restore your wellbeing, recover your nerves, and will recalibrate and center your physical, emotional, and mental outlook. Be guided through self-love experiences that will foster support and give life to your soul's intention.
When:
Single Sessions, Self-Love Mini Retreat Packages:
Tues, Wed, Thurs, Fri.
Over Night Retreats: Wed, Thur, Fri, Sat.
CLOSED SUNDAY AND MONDAY
Where:
The Breathing Space Wellness House
Sarasota, Florida 34239
This establishment is located in a residential retreat setting just off Siesta Drive & near 41, designed to support your individual needs. You are provided with a serene, calming, & exclusive atmosphere to explore your unique journey of self healing, free from distraction, with the utmost care. The Breathing Space Wellness House offers exquisite detail and attention, beautiful healing therapies, graceful atmospheres, and your host who expertly curate's deep and insightful experiences for your personal growth and happiness.
Why:
These private retreats allow for intimate setting, custom concentration, true care, & presence to emerge for maximum effects. All experiences specialize in the client's body, breath, emotional, mental, & spiritual state with an aim to bring balance using holistic practice & relaxation treatments, self-care techniques, healing energy & a wisdom dialogue that catalyzes a deep inner process of self-discovery.
The Breathing Space is a beautiful, tranquil and very generous retreat.

The online representations are genuine. The greatest value in this offering is that Maalika is a precious, very intuitive healer with expertise in many modalities.

I have holistic health certifications and have experienced many healing therapies. With deep knowledge, I say that Maalika's gift is rare

. After doing a couple of healing therapies, I returned home without lingering pain from an old injury. ~Victoria
What an AMAZING experience! All expectations exceeded ten-fold!! Michele and I were blown away by Maalika's sincere kindness, gracious hosting abilities, and incredible attention to detail. The space she has created to share with you is beyond stylish - it truly is a magical sanctuary of deep relaxation and healing. And do not sell yourself short! Her retreats and treatments are offered at discounted prices, but

I would have paid double they were so worth the benefits received.

We enjoyed the high tech infrared sauna with chromotherapy and sound therapy along with the incredible rose quartz chakra healing facial and reiki treatments that came with such a personalized touch, it truly left us speechless!

My advice would be to enter with an open mind and heart and enjoy the beautiful space and experience you won't forget for a lifetime.

Maalika, you are truly talented and gifted, thank you so much for all you shared with us!!! 6 stars if possible! ~Steve
My private retreat was way above and beyond my expectations!!! Wow! The grounds of the property are absolutely spectacular!! Maalika's guidance and patience put me at ease and I was able to express what I was feeling. The most powerful part of my retreat was the "Energy Clearing & Balancing" session. This session was extremely healing and completely focused on my intentions for recovery and letting go of feelings and experiences from my past. Maalika is extremely passionate and skilled in utilizing holistic practices and techniques to help her guests. Did I mention that Maalika goes above and beyond in every aspect? The session was unbelievable and exactly what I needed in order to be able to move beyond what I had experienced and felt victorious once the session was complete.The most special session I had selected was the Elegant Garden Dining Sensory Experience. Maalika beautifully decorated the garden area as well as the table with the meal of my choice plated and presented with absolute elegance. I literally felt like a queen dining in a gorgeous garden in Bali or tropical paradise. I highly recommend this experience to anyone looking for an extra special treat for themselves or a loved one. The Private Yoga Therapy session was the perfect way to bring everything full circle and focused on the intentions I had expressed, worked through and learned during the spectacular weekend. ~Laura
I can't say enough about the thoughtfulness and skill that goes into maalika's Breathing Space and Services. It's a beautiful offering, whether she's dancing, speaking, or arranging the experiences. I chose to receive the spa petal bath ritual and a rose quartz chakra facial. They were both truly a healing beautiful ritual that was deeply relaxing. I was taken on a journey of love and healing, from a sacred flowering frangipani tree, to an infused bath where the art on the wall spoke more volume than the water in my tub, to a intuitive reading that spoke towards all I was contemplating, and then to face my innermost self-healing in a crystal covered energy balancing session. I could not have imagined a more artistic and in-depth approach to healing. I also took the Dance Myths class. I've been longing for expression and movement. She shared a tunic and a hair flower, the history and art of her mentors, a story of goddesses and passion, and somehow I learned a comprehensive routine in just one hour! Overall I felt more prepared to live with intention, be fearless, and embrace my feminine beauty. She met me on arrival for a tea tour, and connected to my intention for the retreat so she could practically and energetically tailor the experience to my desires. It can be anything I needed. The environment was ethereal with elements of air, light, water, plants, stone, and inspirations.The gardens were always twinkling, and music in the yoga sanctuary invited me in where the chi machine was surprisingly helpful, inducing a trancelike state and a tingly feeling after. I could've sat in the garden pergola listening to the fountain and nature all night. It felt like my own private resort. I'm glad I travelled solo this time, but I plan to return for with a partner or a girl's getaway. ~Chelsa
The entire space was spotlessly clean and beautifully decorated. We enjoyed Rose Chakra Facials and Private Yoga Therapy, just two of the holistic healing services that Maalika offers. I would highly recommend Maalika's place for anyone who is open to alternative healing modalities and looking to decompress from the stresses of life. One last bonus - her house is a quick 10 minute drive to the historic downtown's great restaurants and shopping.~Stacia
Do yourself a favor and book Maalika's exquisite retreat! Maalika has designed a unique environment for her guests: a tropical escape with 5 star comforts, a wide array of healing and wellness therapies in a very convenient and beautiful location, all hosted by the most gracious person. I especially enjoyed the relaxing atmosphere of the house and lush gardens, and having tea and visiting with Maalika. She is sensitive to her guests needs and I hope to return to this little piece of heaven very soon! ~Gina
"Hospitality is not to change people, but to offer them space where change can take place." ― Henri J.M. Nouwen. Maalika captures the true spirit of the above quote. The Breathing Space Wellness House is magical. It is truly a space that reflects that magical merging of inspiration and beauty. There is beautiful attention to detail and every amenity you could imagine. Even the smallest of details are perfectly thought out to maximize comfort, calmness, and tranquility.The location is incredible and perfect for exploring Sarasota and the surrounding areas. What a magnificent retreat home and what a privilege to have stayed in it. We highly recommend the Yoga Nidra Bedtime Meditation, Private Yoga Therapy Session, and Intuitive Messaging & Intention Setting. We participated in all three and found them to be truly transforming. ~ Sherry
You will thoroughly enjoy this sanctuary. It is a thoughtful space ideally located to explore the areas of Sarasota. Maalika is highly attuned to her guests needs. As a knowledgeable and skilled holistic healing therapist, you will absolutely know you came to the right place. The Wellness House is uniquely designed with careful attention to every detail that aims to soothe the soul, comfort the mind and relax the body. This was above and beyond any experience I have had so far as a constant traveler. ~Donna
Maalika put a lot of love and thought into every single detail for our retreat. It shows. We did private yoga therapy in the beautiful yoga sanctuary. It was crafted just for us, our affirmations/goals, and where we have been storing stress or emotional/psychosomatic pain. We loved it and learned a new way to breathe. Yes, breathing! Such a critical component to life and yet so powerful, underrated. We took much of what we learned with us and apply it to some everyday situations where we can choose to be patient with, love, and forgive ourselves. On the solo front: I did a Rite of Passage ceremony, which I can honestly say added a positive air and set forth some amazing changes in my life, starting with my will to make it so and couched by the love and practical spiritual guidance Maalika offers. These events are still unfolding and I am so happy that I did this for myself. The grounds are amazing and HGTV worthy. Surrounded by tall, sprawling palms that create a private, tropical space, the neighborhood is safe and quiet, 15 minutes from the beach, family friendly, near all sorts of food options including vegetarian/vegan. I could go on and on. But, I will close here and emphasize that this place is amazing and unlike any place you'll ever visit. Treat yourself. ~Helena
The Breathing Space is magical! It is airy and creates a sense of calm and renewal. The outside gardens are not only beautiful and true to the pictures, but you feel like you are at your own private oasis. I highly recommend that you take advantage of the holistic services offered. My husband and I left feeling completely relaxed. Maalika was so thoughtful and truly cared that we had an enjoyable experience at her place. ~Greta
My visit at The Breathing Space was such a unique experience. I was looking for a peaceful, quiet and beautiful place where I could stay in Sarasota. I was so lucky in finding Maalika. The space is comfortable, luxurious, a real oasis.

Maalika has thought of EVERYTHING. The private garden is paradise. It is absolutely gorgeous.

Maalika provides a full Holistic Therapy Menu which I took advantage of these services and they were amazing, restorative and peaceful. I highly recommend this retreat. ~Carla
What an amazing experience! Truly a retreat. Maalika's gift in offering this retreat with her yoga and holistic services is above and beyond. I am already planning my next trip! ~Sharon
Really an amazing place and special hostess. You never imagine what it is until you are there. A place full of magic that really exceeds the expectations of what you read and see online. Maalika is really a wonderful healer and one does not want to leave. We received the Sunlighten Infrared Sauna Detox treatment and the Energy Clearing and Balancing session, which were both really amazing. A 5-star hotel does not offer the comforts and specialties provided here. ~Ulises
Wow! What a unique and very special experience. We were blown away by the beauty and detail to everything. When we arrived the whole space was lit with candles and the aroma of infused flowers filled the air. Maalika was very sweet and accommodating. The grounds are just unbelievably gorgeous with the largest birds of paradise plants I have ever seen, that make you feel as though you are on a tropical island, Secluded and very private. The neighborhood is very nice and quiet and safe and very convenient to Restaurants and beaches and marinas. We did 4 different services during our private retreat. Private Yoga Therapy, ( creating an intention for the new year) Hydrotherapy Ritual Bath, a Reiki session, and a Spinal detox treatment. All of the treatments were very powerful, meaningful, and relaxing experiences. Looking forward to bringing friends and family back to this very special little hidden gem. If you have an opportunity to book, I highly recommend it. ~Julie
I've known Ms. Devidasi for 10 years, and during all this time have been amazed and impressed by her immense creativity, her deep passion for and commitment to the arts and healing, her exploration and integration of a higher spiritual realms, her love of classic beauty in all it's forms, and a work ethic and level of dedication beyond any other individual I've ever known. I believe that Maalika's presence would be a great gift to any program which strives for the highest and the most inspirational creative energies to come forth. ~Mark
I can't thank you enough for all your prayers, mantras, and healing practices you have shared with me in our Private Series at such a critical time in my life. I carry them with me and I

feel so comforted by your guidance. You are an amazing woman and healer. Sarasota is so lucky to have you.

~Merry
I am so grateful for our private time together. None of the fears that I had have ever come back…not even a trace of them. The mentoring sessions with you were quite amazing. ~ Ann
Every benefit both physically, mentally, emotionally, and spiritually have been a

pparent and transformative after just such a short time of working privately with you. Amazing.

Thank you for sharing your gifts and guidance. ~Lisa
Thank You so much for the absolutely magical ceremony you hosted for me. It was better than I could have ever imagined. Your extra thought and care that you took the extra effort to give was just perfect. I truly couldn't have asked for a more perfect experience. The ceremony you gave me and the yoga semesters gave me such peace. Thank you for assisting me along the way! ~ Nicole
There are many types of retreats such as Spa Retreats, Monestary Retreats, Destination Retreats, Yogic Retreats, Resort Retreats, etc...
The Breathing Space Wellness House Retreat is a Self-Discovery
where emphasis is placed on
personal growth and self-love.
Carve out time to focus on what
matters most to your Soul while receiving undivided
facilitated sacred support.
I provide you concentrated time to turn the inward focus on you,
for your highest well-being.
A space of time to receive
in nurturing and exclusive ways. Moments away from everyday duty
to check -In, and ask your self,
How can I best love my Self
even de
eper
in this cycle of my life?
Private Individual Healing Retreats are customized by your physical, subtle, psycho-emotional, and spiritual intention.